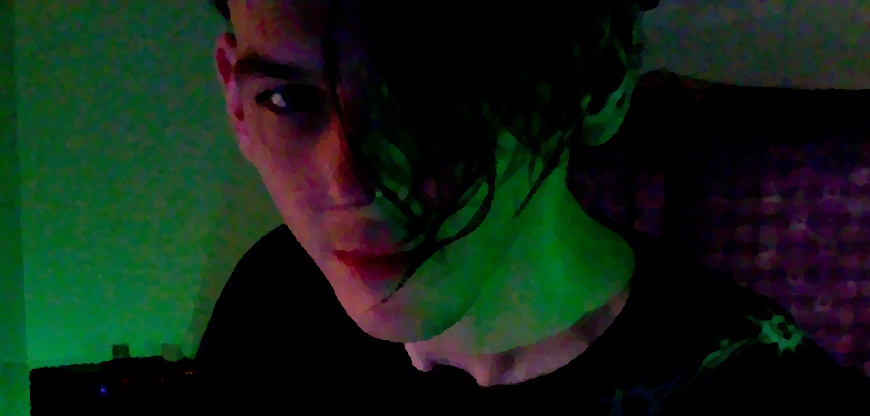 Donn DeVore, a Seattle-based producer and musician, performs for audiences in Second Life and other online virtual worlds via live internet radio broadcasts. His music ranges from guitar based pop songs of dreams and desires, pumping with electronic beats, driving bass lines layered with melodic slide guitar and high energy guitar solos; ambience soundscapes, instrumental songs expressing emotions with notes and the spaces between; sincere acoustic ballads that speak of want and desire, or the despair of isolation and solitude; lyrics are delivered with deep soulful vocals that rise up to powerful soaring lines against lush chord progressions and memorable melodies.
Trained and well versed in music theory, production and guitar, Donn is proficient on bass, drums, synths, MIDI programming, and all manner of electronic instruments. Composing and recording with Protools and Logic Pro, he continues to develop and evolve musically.
Since 2007, he has developed a fan base online. Thousands of people around the world have attended his shows in Second Life and with his original music, live streaming video and audience interaction, he has become one of the most popular musicians in SL.
Discover Donn DeVore Music
Second Life
Avatar: Edward Kyomoon (IM)
Group: Blue Maverick Music (Join Group)
Second Life Events Coming soon…
Sheduled Gigs
[google-calendar-events id="4″ type="ajax" title="Events on"]
Events shown into time zone: Pacific
Social Networks
Donn DeVore Links
YouTube Channel
Reverbnation
Myspace
Soundcloud
Last FM
Watch Donn DeVore Video
Buy Donn DeVore Music
---
Created: [created format="M j, Y"]
Last Updated: [modified format="M j, Y"]