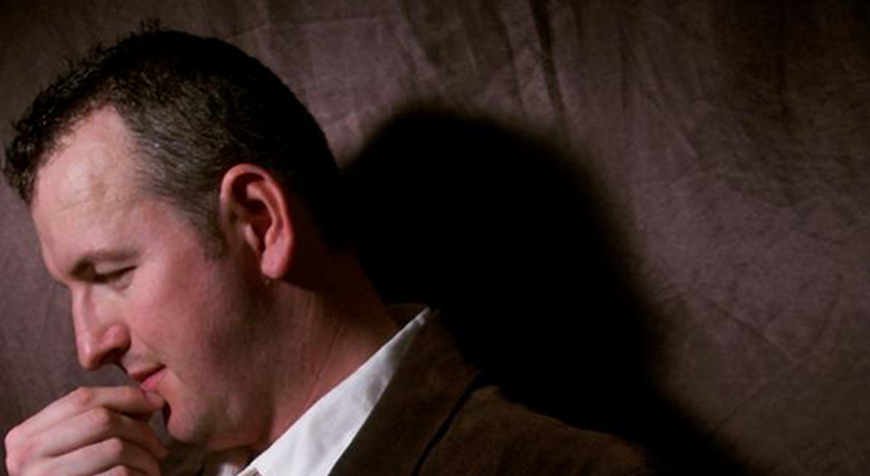 Oklahoma City singer-songwriter John Randolph merges pop, rock, folk, americana, and jazz. His lyrics honestly explore the depths of depression, but with optimistic self-revelation. He writes about the complexities of relationships, a desire for acceptance, and a longing for clarity. Using percussive rhythms and jazz progressions with accessible pop sensibilities, Randolph delivers expressive, Appalachian-tinged vocals.
Raised in the Mid-Ohio Valley, John Randolph was handed his father's trumpet when he was only two years old and surprised his family with one perfect tone. "My parents were always very supportive of my music and made sure I had the tools to pursue it", says Randolph. He grew up listening to his father's Herb Alpert, Al Hurt, and Rafael Mendez records. In junior high school he discovered 1980's contemporary jazz artists like Wynton Marsalis and Jeff Tyzik and the iconic Miles Davis, and Doc Severinson. He started writing songs and playing piano at sixteen, under the pop influence of Richard Marx, Phil Collins and Peter Gabriel. He eventually discovered his love for the guitar in his early twenties.
It was at this time that John Randolph heard alternative bands Toad the Wet Sprocket and Big Head Todd and The Monsters, and was inspired to form his first rock band, Mundane Rain. The group played predominately to the college crowd and the festival circuit and recorded an album for Rival Records in Marble Falls, Texas. "Unfortunately, the band and our management had conflicting interests and the deal ultimately went sour." he said. Shortly thereafter Mundane Rain disbanded and Randolph began a long, emotional journey culminating in a personal and musical revelation. "Music has been the one constant in my life and helped me gain perspective through the more difficult times. Though self-expression I came to realize a truer sense of purpose. "
The result of this self-expression is Shadows, Randolph's debut cd, to be released on July 7, 2007. Self-produced and recorded in his home studio, he engineered and played all instruments on the project. "I had total creative freedom and control, which has both good and bad aspects. It was a great learning process. Today's technology has leveled the playing field for independent musicians." says Randolph. Similar to David Gray's White Ladder, which was recorded in his London apartment, Shadows utilizes this technology and was born out of the spirit of independent creativity. Additionally, Randolph credits Ryan Adams, Nick Drake, Pete Yorn, John Mayer and most importantly, Jeff Buckley as artists who have influenced and inspired his songwriting, and creative expression.
Randolph looks forward to growing as an artist. "I feel that I have really only begun to scratch the surface of my songwriting abilities and feel I am always evolving as a musician. I love getting the opportunity to share my music and hope to inspire others the way I have been inspired."
John Randolph official website
Second Life
Avatar: Zen Revnik (IM)
Group: Zen's Friends (Join Group)
Second Life Events Coming soon…
Social Networks
John Randolph Links
YouTube Channel
Reverbnation
Myspace
Buy John Randolph Music
---
Created: [created format="M j, Y"]
Last Updated: [modified format="M j, Y"]