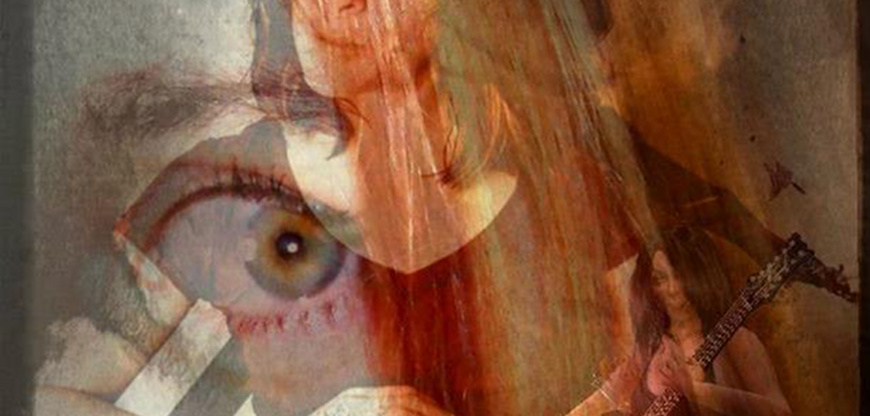 Suzen JueL, a.k.a. JueL Resistance, is a self taught musician who has been performing since she was 13 years old. She has perfected the weaving of her mind's eye and heart's passion into lyrical paintings richly embedded with emotional hues from her personal experiences. Her lyrics feed the listener's soul and stirs the heart and sentiment of any who have been privileged to hear her perform them.
Suzen "JueL" Resistance's creative roots are deeply entrenched in a family of french musicians, artists and writers. Her Grampa Jule made a guitar in 1967,that he later gave her when she showed a keen interest in music. With her newfound passion she began writing and playing at every opportunity.
JueL moved to Minneapolis, Minnesota in 1989 and enjoyed ten amazing, successful years playing at The Fine Line, The Loring Bar, Club Metro and numerous other cafes and coffeehouses. She recorded her first CD during that era and with high hopes waited for her star to rise.
Soon after, she met and married her soulmate and became a stepmom to his 4 awesome boys who lived with them. As often happens in life, her ambitions were pushed to the back as she became a wife and mother to her new family. Years later with the boys grown, she found herself tickling the guitar strings once again.
Her style and sound have been compared, both lyrically and vocally, to such legendary greats as Bob Dylan, Lucinda Williams, Sue Foley, Leonard Cohen, Janis Joplin, Mazzy Star, Curt Cobain as well as a generous handful of other talented acoustic musicians.
As one of the first indie musicians to join and perform in Second Life, she has built a strong presence in the virtual world. A world where she is also known for her visual art work; her paintings, drawings and photography are displayed in various galleries throughout Second Life. In addition, she owns and performs at the infamous "Living Room #13″ where she has headlined and hosted Naked Acoustic Sessions for 3 years, bringing in only the finest seasoned and raw musicians of SL.
Discover Suzen Juel Music
Second Life
Avatar: Juel Resistance (IM)
Second Life Events Coming soon…
Sheduled Gigs
[google-calendar-events id="7″ type="ajax" title="Events on"]
Events shown into time zone: Pacific
Social Networks
Suzen Juel Links
YouTube Channel
Reverbnation
Myspace
Soundcloud
Last FM
Uvumi
Flickr
Watch Suzen Juel Video
They talk about Suzen Juel
Jane Devin – The Soundtrack of Life
Ronnie Marler – Virtual Songcast – Gone to stone
Rock the Dakota – Rock The Dakotas
Sarah Powell – Get Out to Live Music
---
Created: [created format="M j, Y"]
Last Updated: [modified format="M j, Y"]