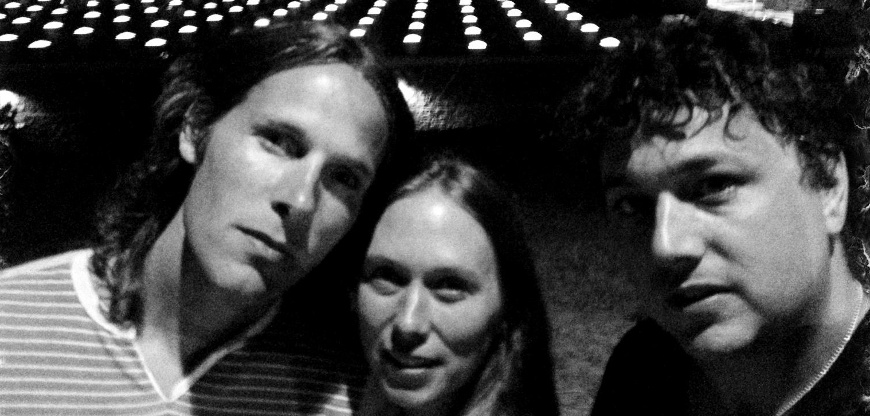 With seven albums, one DVD, and hundreds of live performances, The Follow have received airplay on college and commercial radio across North America while supporting the releases by touring in the United States and Europe. The Follow has enjoyed sharing stages with various artists such as Plain White T's, Billy Corgan's Zwan, & Gravity Kills.
In 2010 the band released the Rock for Kent DVD which captured a live concert that was broadcasted into the virtual world of Second Life (SL) using a 9-camera video mix. The live audience experienced the video feed on one set of screens, PLUS an SL camera view on a second pair of projections. It made for an amazing evening of energy & emotion. All DVD sales benefit Troy's brother, Kent (who has been diagnosed with ALS – Lou Gehrig's disease).
Best friends formed a band in high school with the driving force of their friendship and the spiritual connection that they have within the music. The Follow celebrates with you, cries with you, shouts with you, and rocks with you! Heart-felt sincerity and a commitment to explore internal issues with an original sound allows the band to be completely universal and addicting. If you wondered what happened to bands that search for a deeper meaning and some sort of fresh musical identity, simply look to The Follow.
Discover Music
Second Life
Avatar: Powers Avon (IM)
Group: Group Name (Join Group)
Second Life Events Coming soon…
Sheduled Gigs
[calendar id="941″ type="ajax" title="Events on"]
Events shown into time zone: Pacific
Social Networks
Links
YouTube Channel
UStream
Reverbnation
Myspace
Press
Pop Vulture Magazine – The Follow – Oct 2012

The trio created a day-long World Tour In A Day event providing a means to promote the possibilities of this new medium. The band plays FIVE shows in FIVE countries in ONE day all without leaving its broadcast studio.
Watch Video
Buy Music
---
Created: [created format="M j, Y"]
Last Updated: [modified format="M j, Y"]