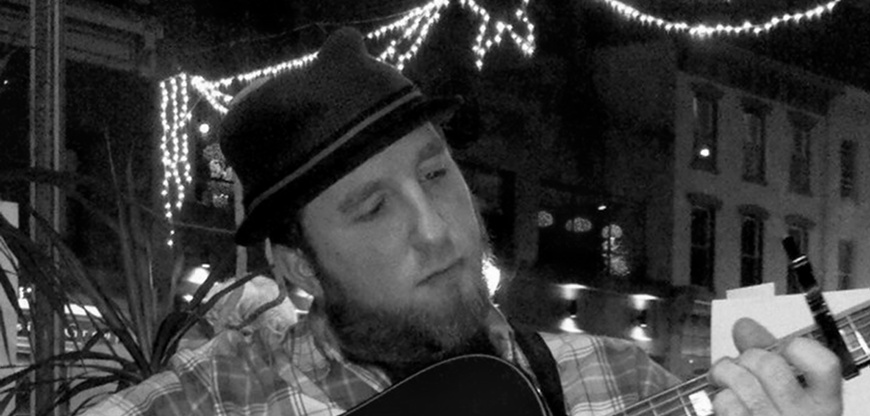 Twin Ghost is a Philadelphia based singer/songwriter. His songs are a well-crafted collection of rootsy, soulful ballads with a bluesy rock edge and pop brilliance; a seasoned artist with a uniquely expressive and distinctive voice.
His influences range from yesterday's classics to today's contemporaries: including Stevie Wonder, The Beatles, James Taylor, Neil Young, Ray Lamontagne and Amos Lee.
The music of Twin Ghost is acoustic-based singer/songwriter material, but his musical history is deep-rooted and eclectic. Growing up in the streets of Philly, this artist has played everything from rock, funk and soul to reggae, punk and avant-garde. He has toured the country while signed both to indie and major subsidiary record labels, and has released several vinyl records, cassettes and CDs of original music world-wide through various projects.
All previous history and experience culminating in the artist of today: Twin Ghost.
Well-crafted songs, acoustic guitar and soulful, expressive vocals.
Music straight from the heart.
Discover Twin Ghost Music
Second Life
Avatar: TwinGhost Ronas (IM)
Group: theTWIN GHOST GANG (Join Group)
Manager: Staciface Schwarz
Second Life Events Coming soon…
Social Networks
Twin Ghost Links
YouTube Channel
Reverbnation
Myspace
Soundcloud
Watch Twin Ghost Video
Buy Twin Ghost Music
---
Created: [created format="M j, Y"]
Last Updated: [modified format="M j, Y"]